Our Story
How it Happened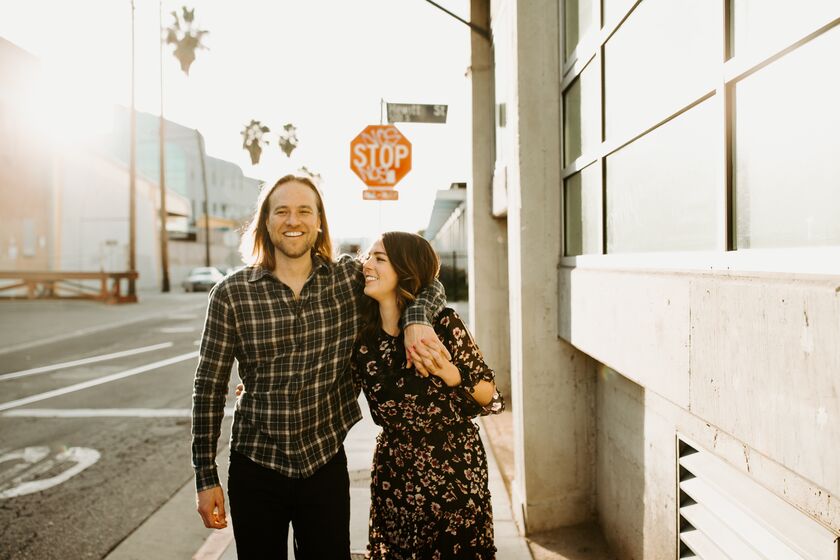 It was Spring 2016. We met as most couples do, on a now defunct dating app. Hayley walked in a good 10 minutes late, and far more beautiful in person than Scott had hoped. Scott was sitting at the bar trying his hardest to act casual, and Hayley thought he was more handsome than she had imagined. It was a fun and exciting first date that set the stage for a romance and relationship that couldn't be stopped. It wasn't long before friends and family were introduced, and we realized that we had truly met our match. We fall in love with each other every single day, deeper than yesterday, and eager to see what tomorrow will bring us.
So in August 2018, we took the next step. Despite a misfire venue and Hayley's suspicions, Scott proposed and Hayley managed to say yes between flurries of kisses and tears. We phoned Scott's parents and Hayley's grandparents before surprising the Van Hiels at family dinner that evening. And here we are today.
We are so excited to celebrate with all of our family and friends this June. Your love and support means so much to us, and we are honored to have each of you as part of our story.
The Wedding
Saturday, June 15, 2019
Ceremony
Reception
The Paramour Estate
1923 Micheltorena Street, Los Angeles, California